The January 2021 monthly member meeting for the ASCE Capital Branch in the Sacramento Section, featured how an old brownfield site in Dixon, California was transformed into an award-winning example of a sustainable community asset.
A video recording of this presentation is available below. Your first question might be, what is a brownfield? From the US EPA website:
A brownfield is a property, the expansion, redevelopment, or reuse of which may be complicated by the presence or potential presence of a hazardous substance, pollutant, or contaminant. It is estimated that there are more than 450,000 brownfields in the U.S. Cleaning up and reinvesting in these properties increases local tax bases, facilitates job growth, utilizes existing infrastructure, takes development pressures off of undeveloped, open land, and both improves and protects the environment.
ABOUT THE PROJECT
The Hall Memorial Park Improvements Phase 3 Project in Dixon, California is an award-winning example of brownfield cleanup and improvement. This project won the ASCE Sacramento Section's Outstanding Parks and Recreation Project Award in 2019. The project work encompassed the redevelopment of an underutilized portion of Hall Memorial Park in Dixon, California.
What was once a decommissioned wastewater overflow pond, illegally used for trash dumping, has been turned into a popular community destination with a new synthetic turf soccer field, expanded parking, and nature walk with a California native plant garden.
In this month's presentation, you will see and hear about the planning, sustainable design, and multi-disciplinary and agency coordination that brought about the project's success. Watch a recording of our presentation in the video below.
ABOUT THE PRESENTER: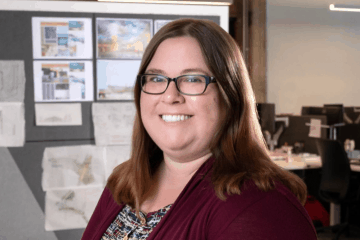 Cindy Dunnells is a Civil Engineer at LPA, Inc. in Sacramento, California. She has over 15 years of experience in the civil engineering field, from initial project planning through construction documentation and final project delivery. As a part of LPA's team of architects, landscape architects, and engineers, she works to balance technical design with creating aesthetically appealing, and sustainable, site designs. Cindy is a longtime member of ASCE, first becoming involved through CSU Sacramento's Concrete Canoe Team (go Hornets!), and she currently heads up the Sustainability Committee for the ASCE Sacramento Section.
Want to know about our monthly presentations in the ASCE Capital Branch ahead of time so you can consider joining "live"? Send us an email at ascesacramentosectioncb@gmail.com and ask to be put on our email list for future announcements.