The May 2021 monthly meeting of the ASCE Capital Branch featured a technical presentation on the geotechnical aspects of the Folsom Dam Auxiliary Spillway. You can view it here!
Tuesday, May 25th, 2021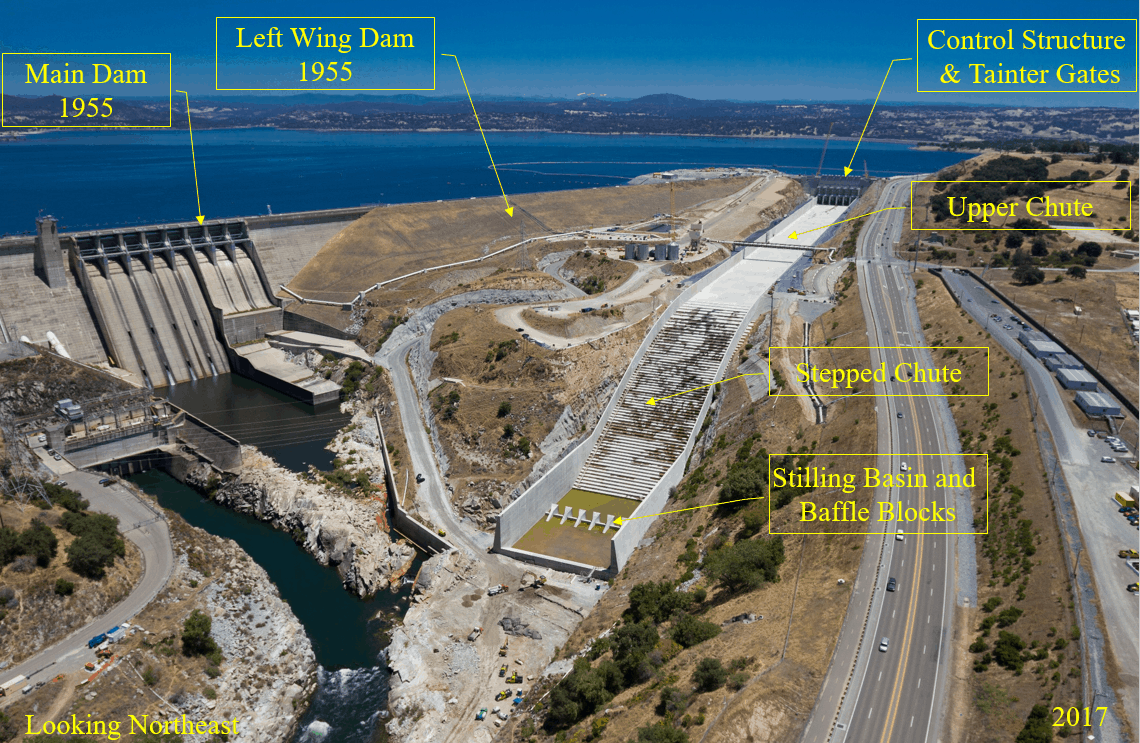 ABOUT THE PRESENTATION
The Folsom Dam Auxiliary Spillway was constructed from 2008 to 2017 with phases 3 and 4 being the majority of the features of work. Phase 3 construction consisted of the reinforced concrete Control Structure that contains six (6) steel Tainter gates that measure 23 x 36.5 feet each. The Control Structure consists of six monoliths with a maximum height of approximately 150 feet and a total crest length of 350 feet. The Control Structure was constructed on mostly slightly to unweathered lightly jointed quartz diorite (granite) in the foundation with two shear zones, and varying degrees of weathered and jointed rock at the abutments. A single-line grout curtain was installed that also included drains downstream of the grout curtain.
Phase 4 of the project included construction of the Approach Channel Walls, Slab, Spur Dike, Upper and Stepped Chutes, and Stilling Basin. The first filling of the Control Structure began on 26 January 2016 and consisted of pumping water from the reservoir into the interspace between the Control Structure and the upstream cofferdam.
In 2018, the new spillway was subjected to reservoir test releases of up to approximately 80,000 cfs and was completed successfully.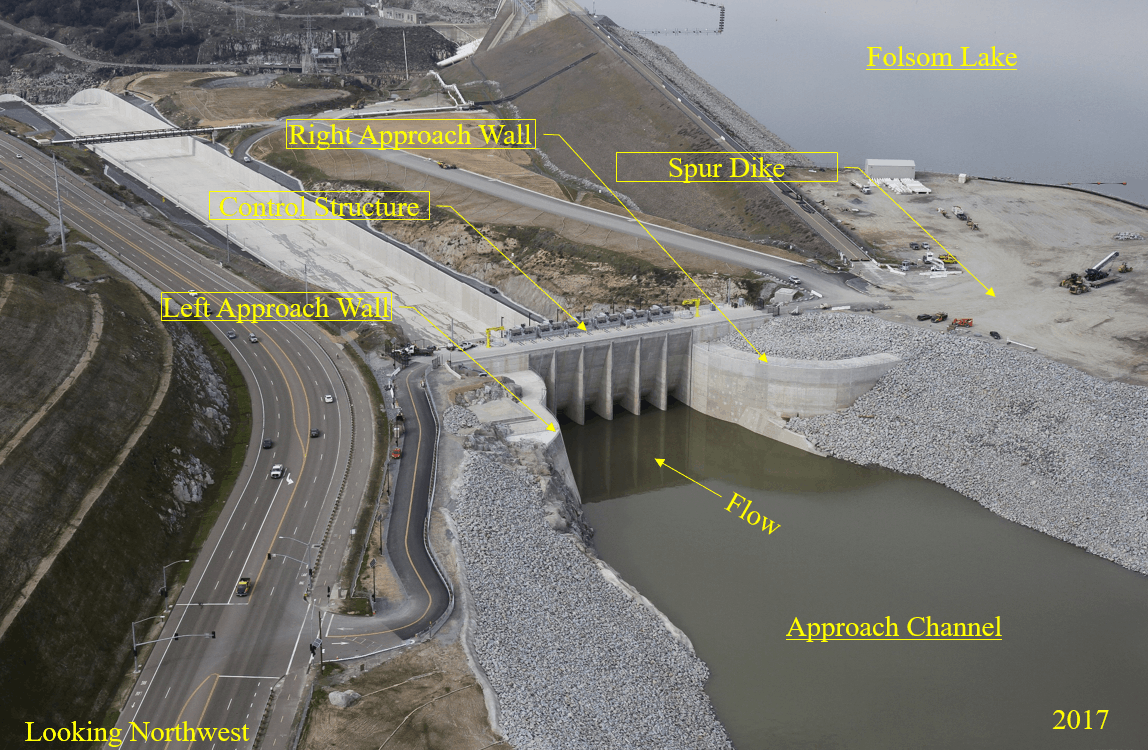 ABOUT THE SPEAKER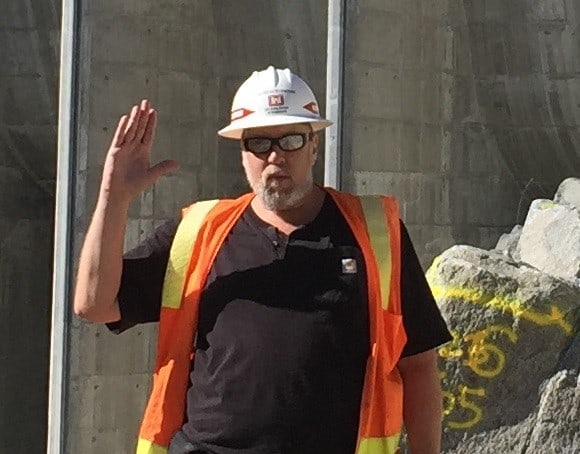 Mr. Ken Pattermann is a registered Geotechnical and Civil Engineer in California with 30 years of dam design and construction experience. Ken has a Master's Degree in Geotechnical Engineering from California State University – Long Beach (CSULB) and started with the U.S. Army Corps of Engineers (USACE) in the Los Angeles District in 1991 and mainly worked on Seven Oaks Dam, a 550′ tall embankment with 40 million cubic yards of earthfill. In 1997, Ken moved to Sacramento and currently works for the USACE Sacramento District, but also worked for the California Division of Safety of Dams (DWR) for almost 2 years and worked on Lopez Dam, which included the construction of approximately 2,000 foundation stone columns for liquefaction remediation.
Ken is currently working on the Success Lake Spillway Enlargement Project but has also worked on major projects such as Folsom Dam and the Folsom Auxiliary Spillway, and has provided reviews and technical guidance on the Oroville Spillway reconstruction, and Isabella Dam remediation projects in recent years.